The entry opens into the dining and lounge area with a couch, table & chairs, and a 39″ HD TV with incorporated DVD player.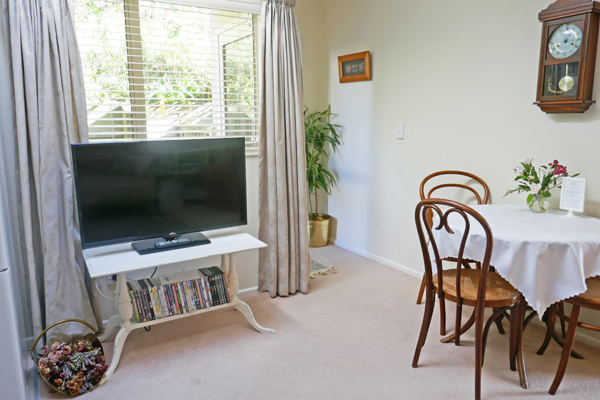 The classic table and chairs with a vintage tablecloth make up the chic dining suite.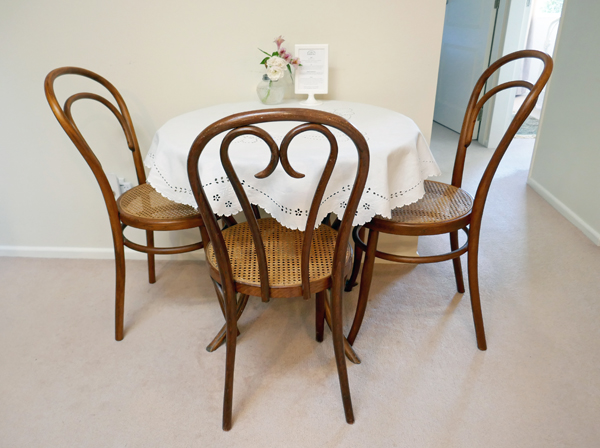 Take a look through our customised Welcome book with our personal recommendations of things to do and see around Wellington, or browse through our collection of brochures.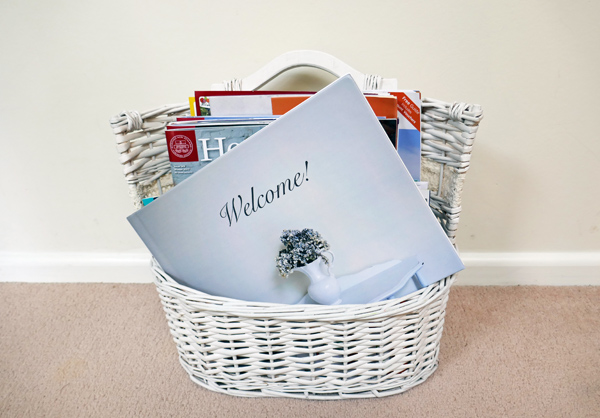 Relax in the lounge and read a book or watch TV.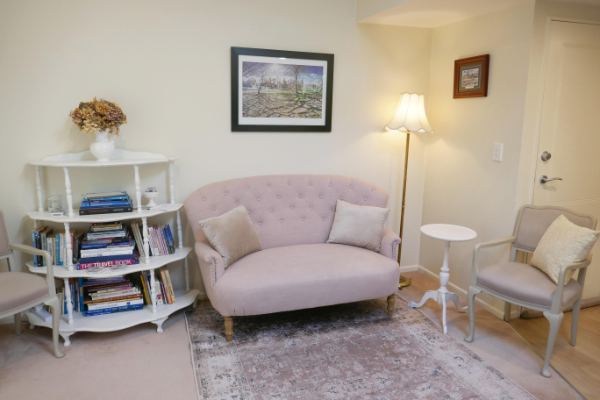 In the bookshelf are a good selection of books – from light reading through to travel guides and books specifically about Wellington.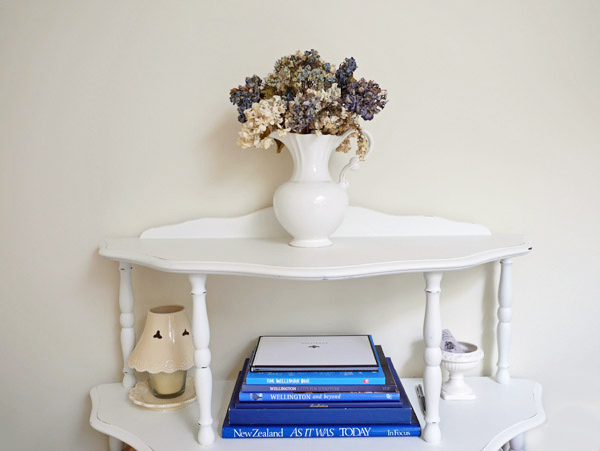 Down the hallway are the two bedrooms and the bathroom.