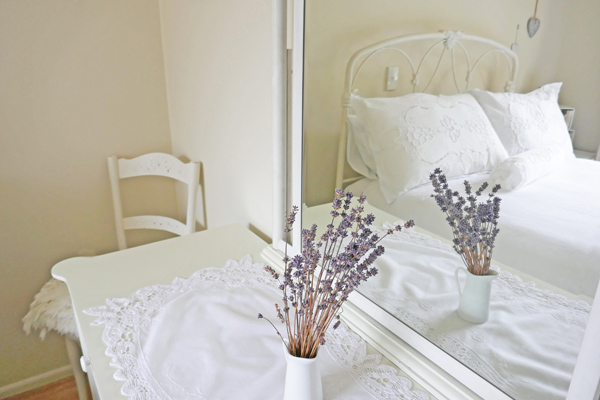 The welcoming double/full size bed is made up in vintage French country style.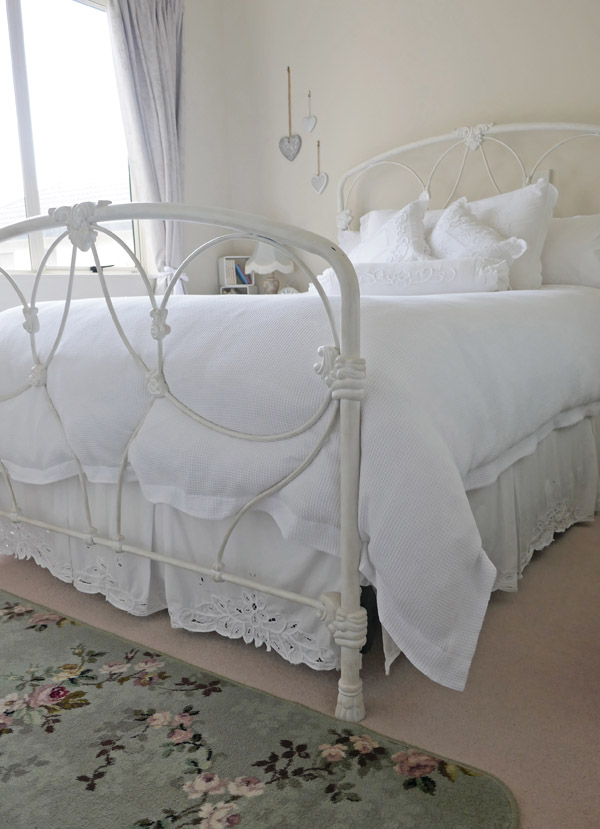 An electric blanket is fitted.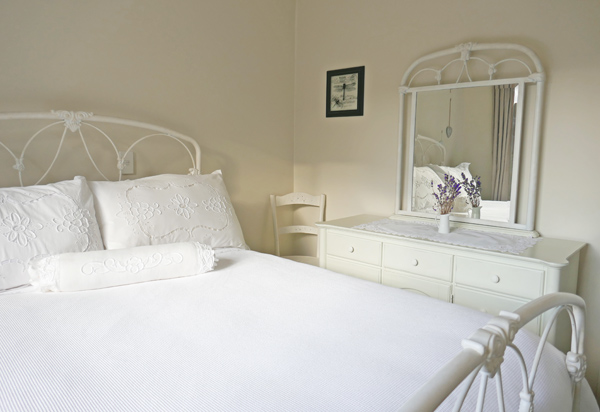 In the wardrobe/closet you'll find a suitcase rack and bathrobe. On the nightstand beside the bed is a lamp and alarm clock.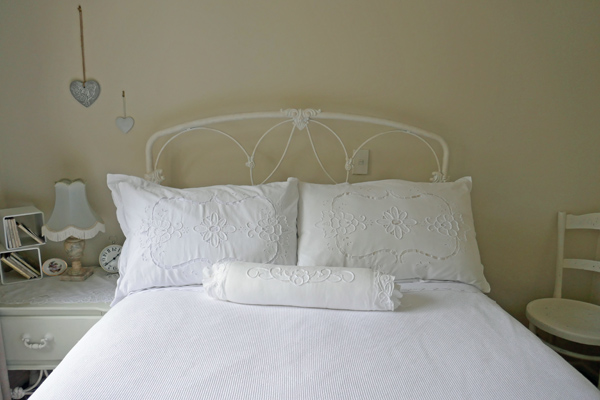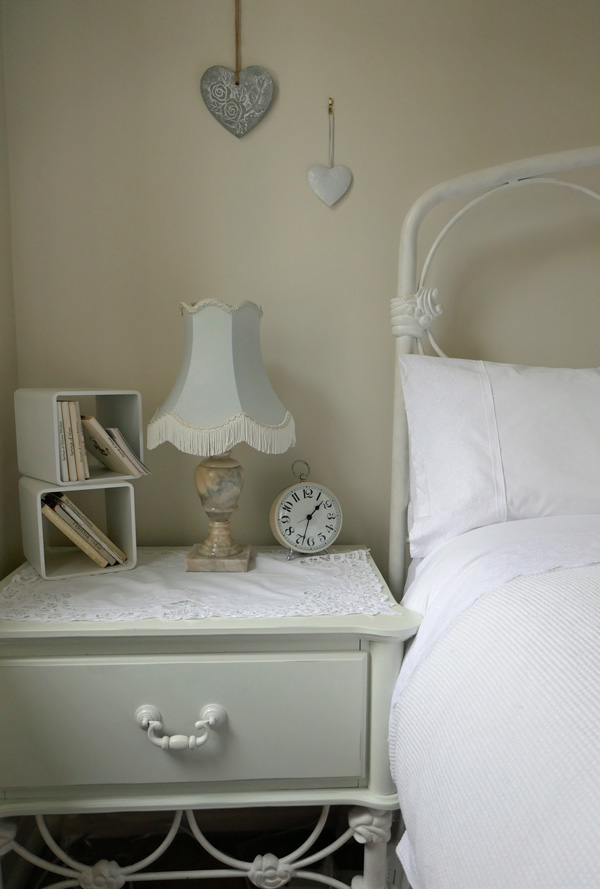 The view overlooks lavender in the foreground and beyond to sheep and cattle grazing on the hills.